#Twitterspot was designed as a playful yet sophisticated space for creators to feel both inspired and at home. Our open concept 'warehouse - living room' hangout space took inspiration from the raw talent and artistic grit that is true to this age of creators.

Twitter
VidCon 2019
Anaheim, CA
Pitch Concept Creation.
Scenic Design (w/Margo Puette).
Prop Styling.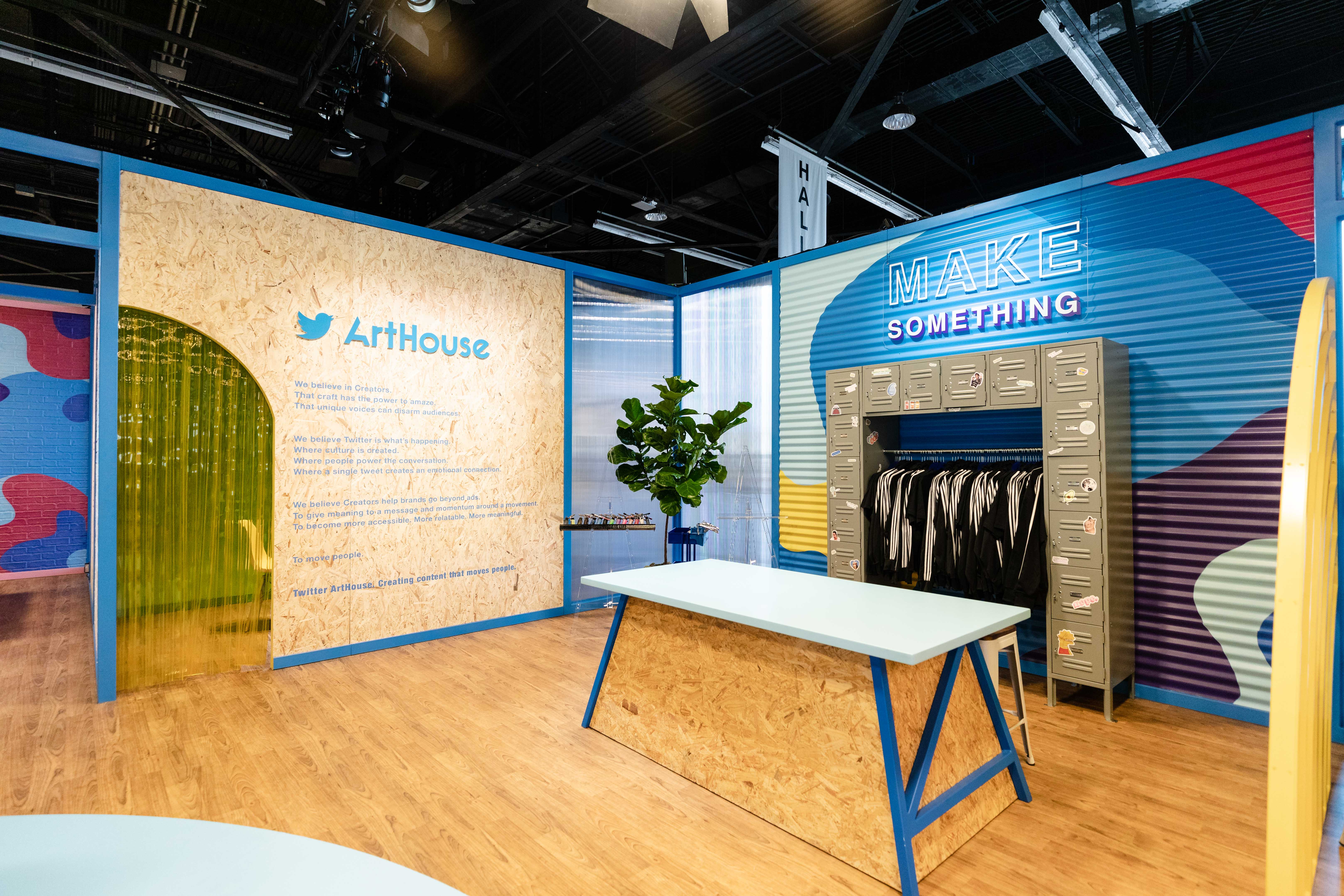 We wanted to create a space for creators to enjoy but also create.
- A roaming artist created stylized digital portraits of people who were able to customize their portrait with one of our pre-designed filters.
- A nostalgic bracelet making station allowed guests to make custom bracelets for them and their friends.
For swag, guests could choose from a selection of airbrush font styles to put their Twitter handle, or a custom message on the back of a shirt.