ABM Arcade was open to the public at SXSW and was designed to be an electric arcade that tapped into everyone's inner kid and remind SXSW attendees that everyone is — and can be — a gamer.

Activision Blizzard Media
SXSW 2019
Austin, TX
Scenic Design.
Graphic + Production Files.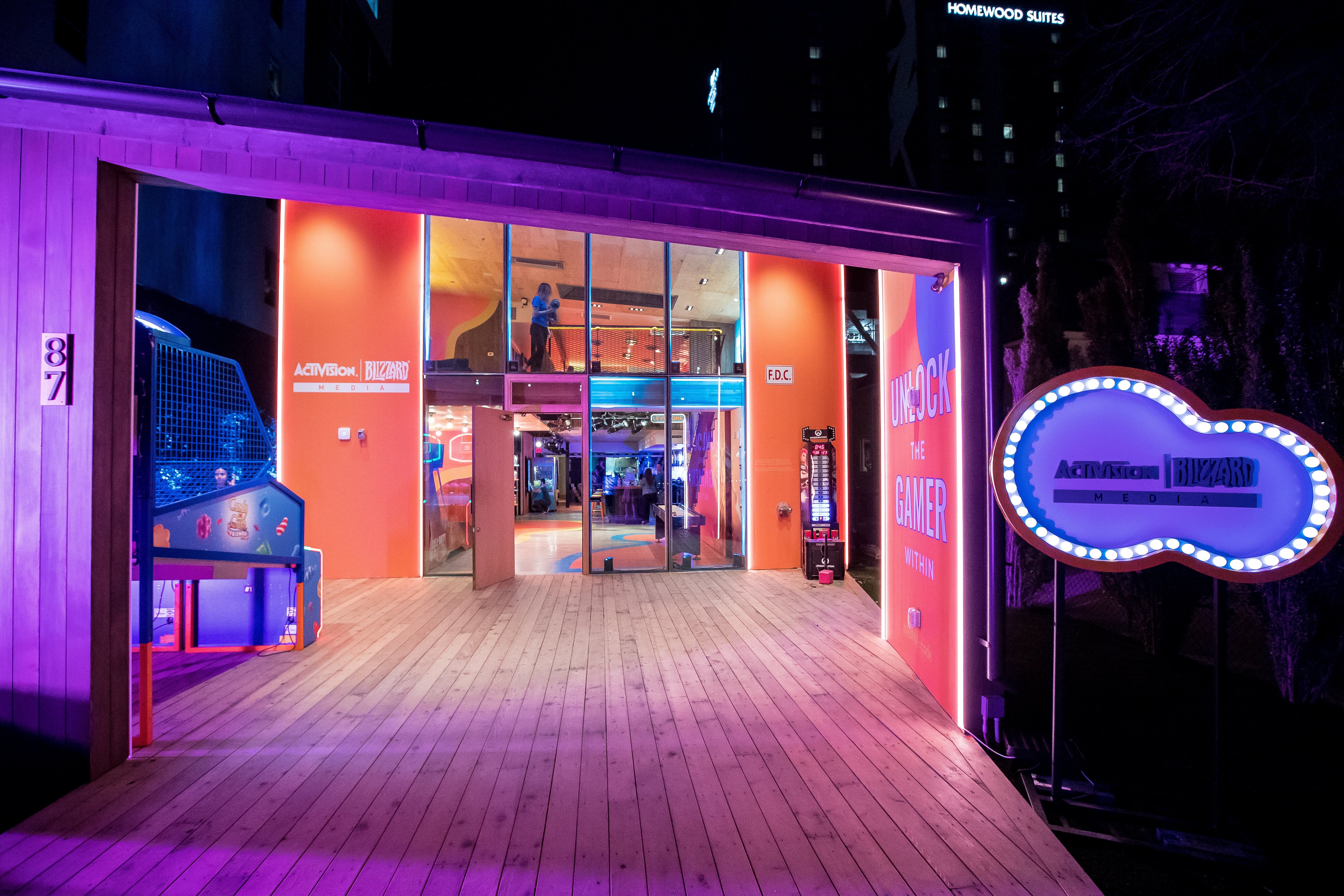 Infographics and game stats created a storytelling space that brought to life the true power and reach of the gaming industry.
Popular ABM titles were retrofitted into classic arcade games. Festival-goers could play the Overwatch Test Your Strength game, Call of Duty Skee Ball, visit the Candy Crush Bar or rock out on Guitar Hero with all of Rainey Street as their audience.